Toys are the fun things that we use to amuse ourselves and are usually played by children.
Toys may take different shapes and forms varying from a soft cuddly toy to an all-action superhero figurine.
Many toys are appropriate for only some residents—over a certain age, pets. Toys can also be educational.
Toys with small parts that could be broken or pulled off and then swallowed pose a choking hazard for babies or small children. Also, some toys are painted with colors containing lead. Lead is an especially dangerous poison for young people.
Considerations
Edit
age appropriateness
educational characteristics
health / exercise characteristics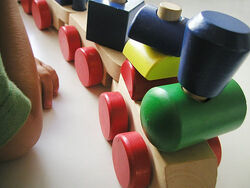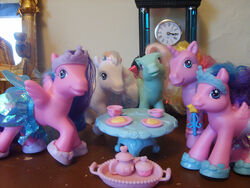 Ad blocker interference detected!
Wikia is a free-to-use site that makes money from advertising. We have a modified experience for viewers using ad blockers

Wikia is not accessible if you've made further modifications. Remove the custom ad blocker rule(s) and the page will load as expected.