Home
Talk

7
763pages on
this wiki
Welcome to the Home Wiki!
This is a site about homes where you can add your ideas, tips and hints or questions. Learn more About This Wiki.
Featured Idea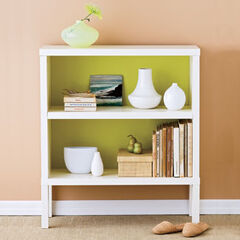 Paint Your Own Shelves!
Shelves can be expensive and it is tricky to find the right one to match and fit perfectly in your home. Go to Good Will, a garage sale, or a junk yard and find an old shelve. Sand the shelve, pick a color that matches the color scheme in your house, and paint your own! This is a quick, easy, and inexpensive way to transform a shelf. Check out our helpful paint and shelving articles for more help.
Current Tip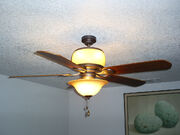 Keeping cool in a hot season.
Fans are a low cost way to keep the air circulating and feel cooler during the summer.
Read more about fans.
Featured Media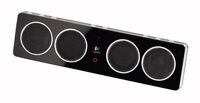 Mobile Bluetooth Speaker
This speaker is the latest trend in music sound systems. Sync it with your smartphone to play music from your music library, play Pandora or other online radio stations, and more! No need to plug this mobile boombox into a speaker or the plug on your phone. You can even walk 30-40 feet away from the boombox. Read more featured media ideas here! Vote on next month's idea.
Quote