Usually our homes are the place we keep our clothes that we aren't currently wearing. So, we often have storage for those clothes, washing facilities, and other related materials.
Home is where we decide what to wear, dress ourselves, wash and repair clothing, etc.
Clothing will last longer and look better when it is well cared for. Clothing that sits in piles is more likely to be wrinkled and musty. Clothing that is stored in a damp place can get moldy.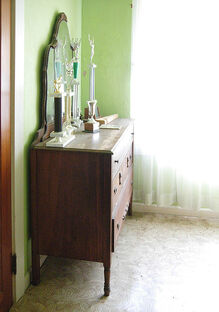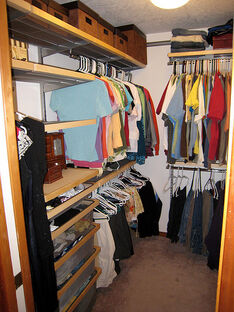 References
Edit
Ad blocker interference detected!
Wikia is a free-to-use site that makes money from advertising. We have a modified experience for viewers using ad blockers

Wikia is not accessible if you've made further modifications. Remove the custom ad blocker rule(s) and the page will load as expected.