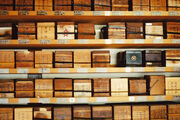 Box
es are a common form of storage. There are many different kinds, sizes and shapes of boxes used in homes. Some are purely decorative.
Boxes can be used as
storage
playtoys
temporary containers for small pets
decorations
What else do you use boxes for? Please add your thoughts here.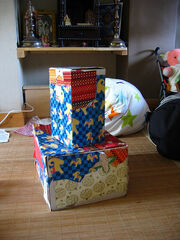 Types of boxes: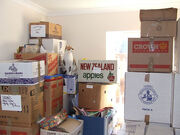 Other:
Ad blocker interference detected!
Wikia is a free-to-use site that makes money from advertising. We have a modified experience for viewers using ad blockers

Wikia is not accessible if you've made further modifications. Remove the custom ad blocker rule(s) and the page will load as expected.